[title type="fancy"]Featured Products[/title][woo_products type="slider" items_per_column="4″]
The Original Spell Book Life Counter
The Original Spell Book Life Counter is our pride and joy, we went to great pains to ensure perfection. This book was the reason we started this thing, its small while still having a strong durable feel. There are 96 pages, 90 for games and 6 for whatever you want. The pocket in the back is great for storing loose singles you just picked up from the LGS or a random trade. The fold up cover design allows for it to unobtrusively fit on the table and never interfere with your game. Once you use it, you'll wonder what we did… why has no one done this yet?
[/woo_products] [container background_size="cover"]
[title type="fancy"]Stuff we like[/title]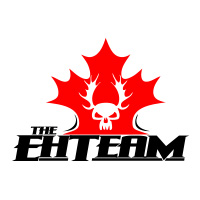 The Eh Team
Our favorite podcast, these Canadian Mofo's are funny as shit and actually have good stuff to say about magic seriously go check them out, it doesn't get better than this. Oh yeah the picture of their logo is clickable, click it you wont be disappointed.

Heavy Meta
Can we have a tie for favorite podcast? Kevy Metal and Matty Studios, talk about their dicks, your dick, and their girlfriends dick so that pretty much covers everything. If you want to laugh your ass off while still getting your magic fix this is where you get it. This picture is clickable too, you know the drill.
[/container]